Business Directory

Welcome to Cupertino, California!
Both Cupertino residents and visitors enjoy Cupertino's comfortable suburban lifestyle, ample recreational amenities and proximity to the cultural and commercial attractions of San Francisco, Palo Alto and San Jose.

Cupertino is home to DeAnza College, one of the top community colleges in Silicon Valley, and home to world-famous Apple Computer and numerous other high technology firms. In addition to being a great place to live, Cupertino offers many options to visitors who wish to dine, shop or stay overnight in a friendly and diverse community welcoming to all.
Cupertino Real Estate
Buy a home in Cupertino. Great schools, beautiful sun-drenched hills. Cupertino plays a central role as anchor of Silicon Valley—why Cupertino one of California's most desirable communities.
Cupertino Hotels
The Cypress Hotel in Cupertino is Cupertino.com's pick as one of the Silicon Valley's finest luxury hotels. Get great rates by booking your next hotel room through Cupertino.com. With plenty of shopping and several wonderful restaurants around, Cupertino is a great city for business, and a great place to live.
Cupertino Restaurants
Superb American, Chinese, Japanese & Italian restaurants are sprinkled throughout the Cupertino. Alexander's Steakhouse is the #1 restaurant for Kobe steak in the Santa Clara Valley. Cupertino residents like Miyake Restaurant for the finest in sushi, and McHart's Pizza, the number place for a slice.
Top Cupertino Area Attractions
Cupertino Parks: 14 Green Spots for fun and recreation. Visit Ridge Vineyards for an afternoon of wine tasting and comfort. Play a round of golf at Deep Cliff where you're surrounded by nature's beauty. The Cupertino Flint Center offers a wide range of theatre and musical performances year-round.
Cupertino Nightlife
This Cupertino bars and clubs guide includes live music clubs, local bars, lounges, restaurant bars and sports bars. Shoot a round of pool at Paul and Eddie's Monte Vista Inn, or sample some unique micro brews at BJ's Brewhouse.
Cupertino News
Headlines from local newspapers and Cupertino area radio and television stations.



18-Hole Executive Golf in Cupertino
Corporate, Family and Pet Friendly Hotel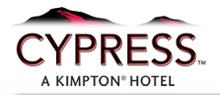 Cupertino's Luxury Boutique Hotel